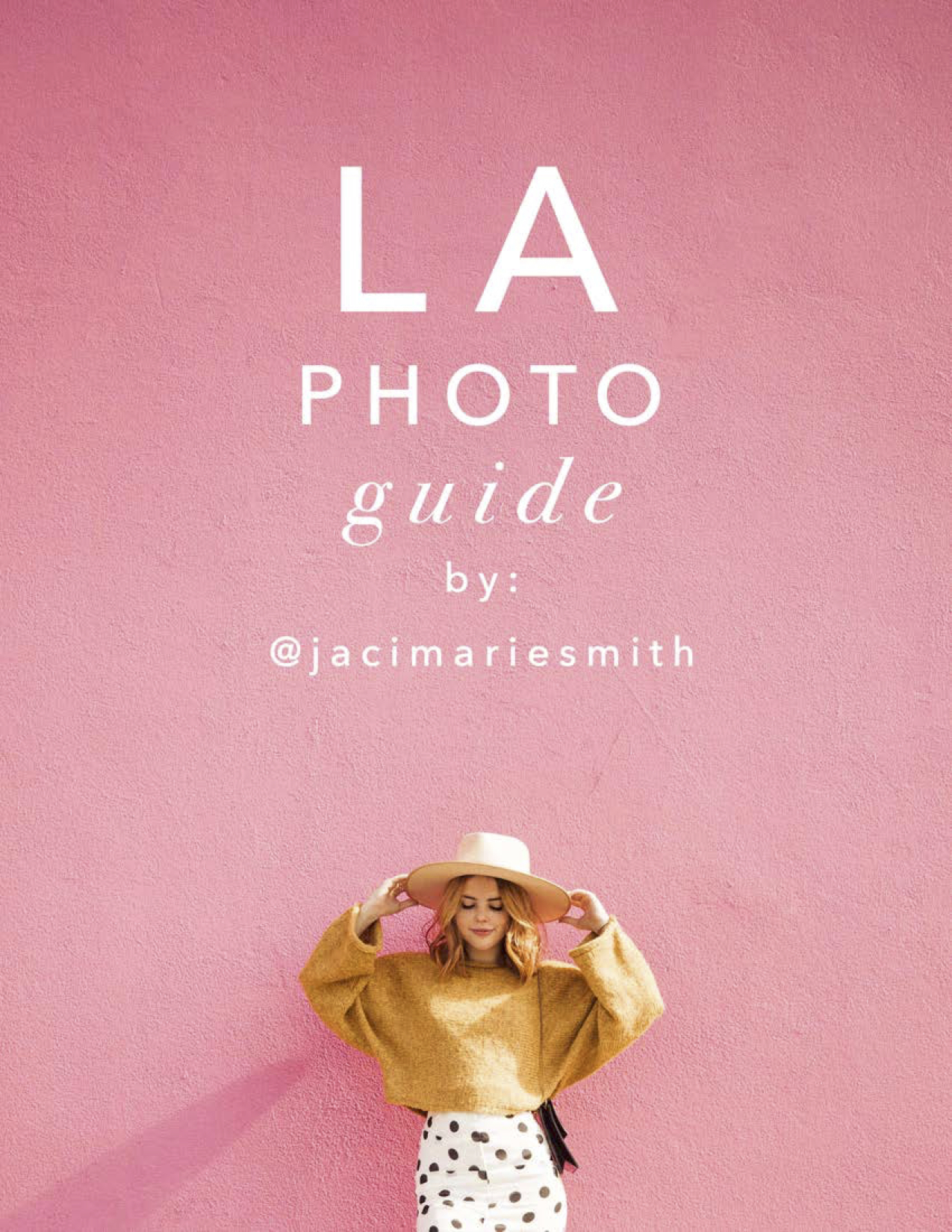 Los Angeles Photo Guide
I created this photo guide for anyone who lives in or is visiting Los Angeles and is looking for some fun spots to take photos. There are 30 locations total included in this photo guide, along with the addresses to get to them and the best times to take photos at each specific location.
*the photo guide will come with a Mobile version (best for viewing on phone) + a High Res version (for Desktop computers).
INSTRUCTIONS:
After purchasing, you will receive an email with a download link. When you click on the download link it will download the Zip file to your computer. Double click the zip file and it will unzip into a normal folder. Within the folder, you should see two different PDF files (titled LAphotoguidemobile +LAphotoguidedesktop). If you want the Mobile version on your phone, airdrop or email the file to yourself and open on your phone.
*Customer service Inquiries, please email leif@jacimarie.com